Wayans World!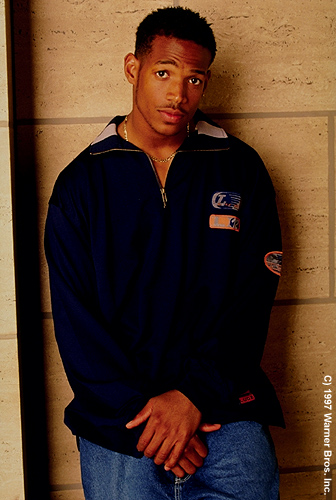 Alright Ladies and Gents, my name is Jade, and this is my revamped page about Marlon Wayans. I am an 18 year old African American female, and I attend East Carolina University in North Carolina. I am dedicating this page to Marlon because I feel he does not get the credit and recognition he so GREATLY deserves. Marlon Wayans is my personal INSPIRATION, so my main goal here is to give you all a little insight into the world's most talented young man. Not only is Marlon Wayans the most gorgeous guy on this planet, he is also the most phenomenal actor alive! Marlon Wayans has an abundance of natural talent as a comedian, and the sharp skills of an actor, which makes for a BRILLIANT entertainer. Not only is he a great actor, but he is a great person. Don't ask me how I know, cause you can see it in his eyes, and in the wonderful way he keeps his family unit tight. All of his work, and his family's work is beautiful, and definitely worthwhile. I give mad props to the whole Way-Tang Comedy Clan, but Marlon gets BIG UPS!!! Keep up the PHENOMENAL work Marlon. Stay CUTE and FUNNY!!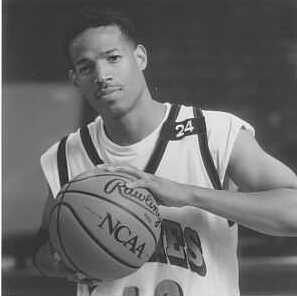 Brief History:
Marlon Wayans, the baby of ten kids, was born and raised in the state of New York. His first job was working in a Pizza Shop, and after graduating from New York's famed High School of Performing Arts, he went on to study film at Howard University. Baby Wayans then headed out to California where he joined his brother, Keenen Ivory Wayans, in the comedy spoof I'm Gonna Get You Sucka, and the hit show In Living Color. He then went on to star in movies such as Mo' Money, with broher Damon, Don't Be A Menace, with brother Shawn, and The Sixth Man, co-starring Kadeem Hardison. Marlon currently stars in the hit show The Wayans Bros with his brother Shawn. This show appears on the WB Network. Marlon owns his own production company named BabyWay Productions and is one of the creators of The Wayans Bros. This show can be seen on the WB at 6:00 pm, and 12:00 am, and 12:30 am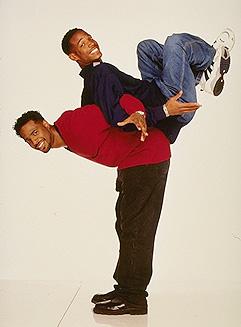 Celebrity Profile:
Age-27
Birthdate-July 23, 1972
Zodiac Sign-Leo
Status-Single but probably dating around
Mother-Elvira Wayans
Father-Howell Wayans
Sisters-Kim, Elvira, Deidra, Nadia, Vonnie
Brothers-Keenen, Damon, Shawn, Dwayne
Showbiz Bros & Sis-Keenen, Damon, Kim, Shawn
Work:
I'm Gonna Get You Sucka- Pedestrian
In Living Color- Skit Characters
Mo' Money- Seymour Stewart
Above The Rim- Bugaloo
Don't Be A Menace To South Central While Drinking Your Juice In The Hood- Loc-Dog
The Sixth Man- Kenny Tyler(My personal favorite. This is the movie that got me hooked on Marlon Wayans. You guys need to check it out!!)
Senseless- Darryl Witherspoon
Tracy Lee's Video "Give It Up Baby"- Cameo
L.L. Cool J Video- Cameo
1-800-Call ATT commercials
Scream If You Know What I Did Last Halloween- Don't know yet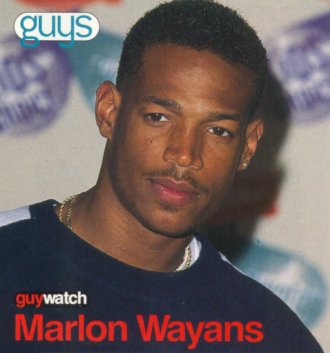 Miscellaneous:
Marlon's Passions- Family, His Work, and Playstation
His Fave Comics- Dwayne and Darryl Mooney
People He Admires- His Family, Eddie Murphy, Richard Pryor, Jerry Lewis, Charlie Chaplin, Robin Williams, Al Pacino, Robert De Niro, Tom Hanks.


Please DO NOT take any pictures from my webpage. I have worked very hard on this page, and don't appreciate people stealing my ideas. If you would like a picture or something PLEASE ASK FIRST! Otherwise I will contact you and give you a piece of my mind.
Thanx, Jade

Links


Top of Page






Copyright &copy 1997, 1998, 1999, 2000marlonfan4eva@yahoo.com All Rights Reserved